What Should You Be Looking For in Your Laundry Equipment?
As a business owner that utilizes industrial washing machines, finding the right equipment can be challenging. While finding proper equipment for an affordable price is one concern, it isn't the only factor that should matter when selecting new commercial washers. Understanding what laundry equipment aspects can help your business's linen cleaning overall will help you select machines that work best for your facility. And with guidance from the linen and laundry experts at Yamamoto North America, you can secure the best washers for your industry. Here are some of the most crucial factors when selecting commercial laundry equipment:
Size Matters
How many loads of laundry must your facility process per day? Do you wash larger items, such as bed sheets or curtains? How much space do you have allotted for commercial laundry equipment? These are all questions you should be asking yourself before selecting an industrial washing machine. Depending on your answers, you'll have a more accurate picture of the size of machine you'll need to purchase. For example, Yamamoto offers smaller units for businesses with less space and fewer loads of laundry to process. Conversely, a few of our biggest industrial washers can manage the cleaning demands of large facilities, given your facility has the space for such equipment.
Utility Cost Savings
Business owners aren't looking for commercial washers that drastically impact their bottom line. While your washer might give a quick and efficient clean, it can hamper monthly profits with the cost of water and energy it takes to operate. And during times when utility costs are on the rise, finding ways to save is crucial to running a profitable business. Thankfully, machines such as Yamamoto's are finely-tuned to manage each wash cycle with minimum electricity and water consumption. As a bonus, machines that use less water and electricity are inherently more eco-friendly.
The Ease of Operation
When you finally receive your new commercial laundry machine, you want to have it up and running ASAP. Naturally, it will take some time to learn how to operate your washer fully. However, ideal laundry equipment should be reasonably simple to understand and not require days of reading a manual to "turn on." Many of the latest industrial washers use touch-screen controls, smart applications, and pre-programmed wash cycles, Yamamoto machines included. Such features allow laundry operators to quickly learn machine controls, easily integrating the new tech into standard cleaning procedures.
Cost of Ownership
In discussing the utility cost savings of some laundry machines, we've already begun to get into the cost of ownership for industrial washing equipment. In fact, Yamamoto has discussed the true cost of ownership for your commercial washers in previous articles. The basic idea: some laundry machines implement features that can help reduce the cost of ownership. However, business owners must also consider upfront costs versus the overall cost of ownership. If only a machine existed where the cost of ownership and purchase price was equally low (hint: Yamamoto has the solution).
Your Laundry Machine Provider
Above all other factors, having a reliable laundry machine provider supply your machinery is the most crucial when selecting new commercial washers. There are plenty of manufacturers you will never hear from again after money exchanges hands. Finding a reliable and reputable dealer ensures you have reliable technicians to contact if problems ever occur with your equipment. These same laundry equipment dealers frequently offer incredible warranties, such as Yamamoto NA's five-year ALL PARTS warranty. Give yourself greater peace of mind when purchasing washing equipment from a manufacturer you can trust.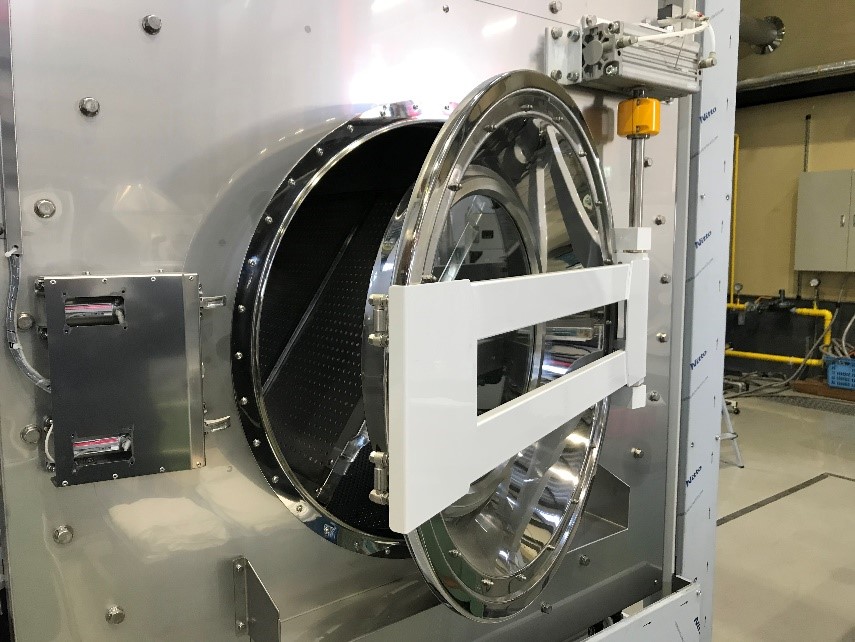 How Yamamoto Machines Meet Your Needs
While the experienced sales reps and technicians at Yamamoto NA prefer to stay modest, the commercial equipment we sell is genuinely one of a kind. Our machines' features purposefully target major cleaning hurdles of businesses with the highest cleanliness standards. With Yamamoto's 70-plus years of developing and innovating cleaning technology, we understand the precise cleaning needs of any industry. Our industrial washing machines solve problems of oversized loads, excessive energy/water usage, complicated controls, and much more. Not to mention, every machine we sell at prices significantly lower than what our competitors can offer.
If interested in the ability and functions of Yamamoto's commercial washing machines, contact us at 866-204-0519. Also, our main office is located at 507 W Olive St, Bloomington, IL 61701.